What can you do with $5? And what are you willing to do for $5?
Five dollars might not mean a lot these days, but to the phenomenal site, Fiverr.com, your $5 can go a long way. Well some of you may have already come across this micro gig site but to those who have not, this is something you should start checking.
Fiverr is a marketplace that gives people the opportunity to showcase what they can do and what they are willing to do for $5. These tasks or gigs, as it is called on the site can range into many different areas like social media marketing, graphics, web design, technology to name some of the common gig categories. And if you are looking for some great ideas, you'll probably find the weirdest and some of the most creative gigs in this place.
So what does it take to get started with Fiverr? Once you have signed up, you have two options. If you have the talent, skill and the guts, you can earn an extra income by offering your own gigs. Otherwise, you can request or pay for gigs that you want. Imagine getting a logo designed or a header for your site for only $5, well, that's definitely a bargain. If you are concerned about the quality, Fiverr is as equally concerned with that too. They definitely won't be able to filter out all the low quality service providers just as oDesk or Elance can't filter their freelancers. So you're main help in ensuring that the gig you are purchaing is good quality are the feedbacks from other users. This is also reflected in a seller's level.
There are 3 different levels of Fiverr sellers.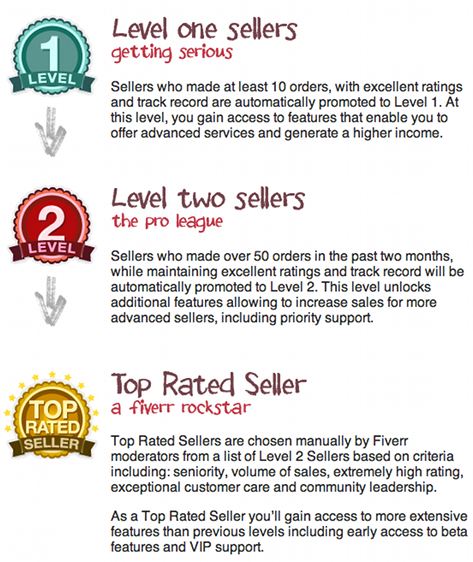 Definitely, there are top rated sellers who take things seriously, even if you are thinking that it's just $5. So if you are thinking that you are not going to make enough money from this site, think again.
If you just work hard and dedicate enough effort and skill on your gigs, you'll definitely get repeat gigs that will result in volume sales. Which means you can have an additional source of income while doing your usual freelance work. So is Fiverr worth the effort? I say, yes.
Is it worth a try or it's just a waste of time? Get those comments coming!